2009 North American International Auto Show
Open to public January 17-25, 2009
Text and Photos by Chris Tull

Upon arrival at Cobo Hall in Detroit, the atmosphere was not so different from past shows, even given the turmoil that the auto industry has found itself in over the past year, after all, vehicles need to be sold and consumers need to be enticed into buying. As expected, though, there was an air of uncertainty mixed with the excitement, an interesting mix of emotions.

The manufacturer's displays and media lounges were first rate and extremely accommodating. Audi, Jaguar, Mercedes-Benz and Volvo stood out, all providing a relaxing environment and amazing food when the time came for us to rest our feet. Interestingly absent was a BMW media lounge. A sign of the times, where cut-backs, extra glitz and over-the-top displays once dominated the show, there was a certain sense of convervatism.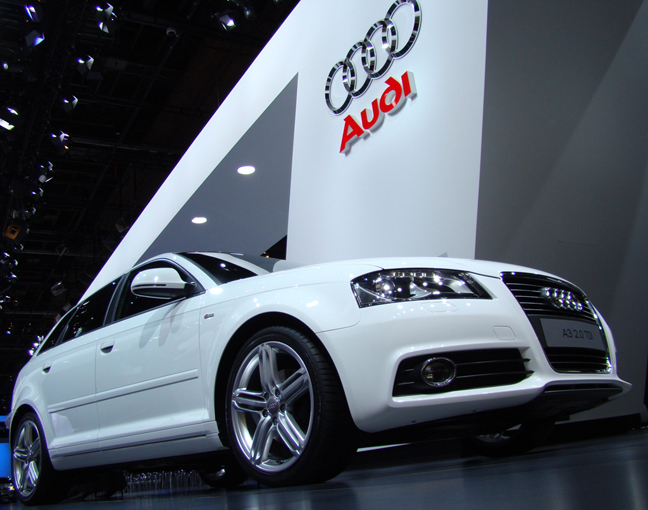 Absentees from this years production included Nissan, Land Rover and Porsche, who decided to put their efforts and money into other shows around the world. While their displays and introductions were missed, it was not totally unexpected that some manufacturers were not present.

Press material and news kits were present but the amount of 'swag' was at a minimum. The majority of information about the manufacturer's line-up of vehicles and news for 2009 were available on USB memory sticks or CD showing a 'greener' aproach to spreading the word.

Alternative vehicle propulsion systems while not dominant, was an ever present theme. Electric power seems to be the most practical and readily available system for the near future and the race is on to best exploit this technology. Everything from economy cars, sports cars, family sedans and mini-vans got the electric treatment this year.

Of course, there were vehicles dedicated to pure excess and accelerating performance. An example being the stunning Mercedes-Benz SLR Stirling Moss. 0-100km/hr = 3.5 sec. 350Km/hr top speed. Only 75 will be produced. Dodge had a number of beastly Challengers in various guises and not to be left out, Audi displayed the R8 5.2 FSI quattro. New 5.2 liter 10 cyl with 525hp. 3.9 to 100km/hr and 316km/hr top speed.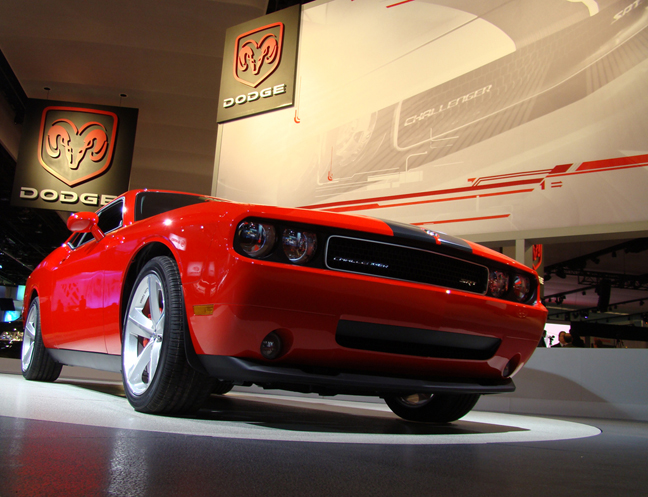 Overall, a great time was had by all and 2009 promises to be an interesting, if not uncertain year for the auto industry as a whole.

Please check back often over the coming weeks as there will be a plethora of information and photos of what's new for 2009 and beyond.